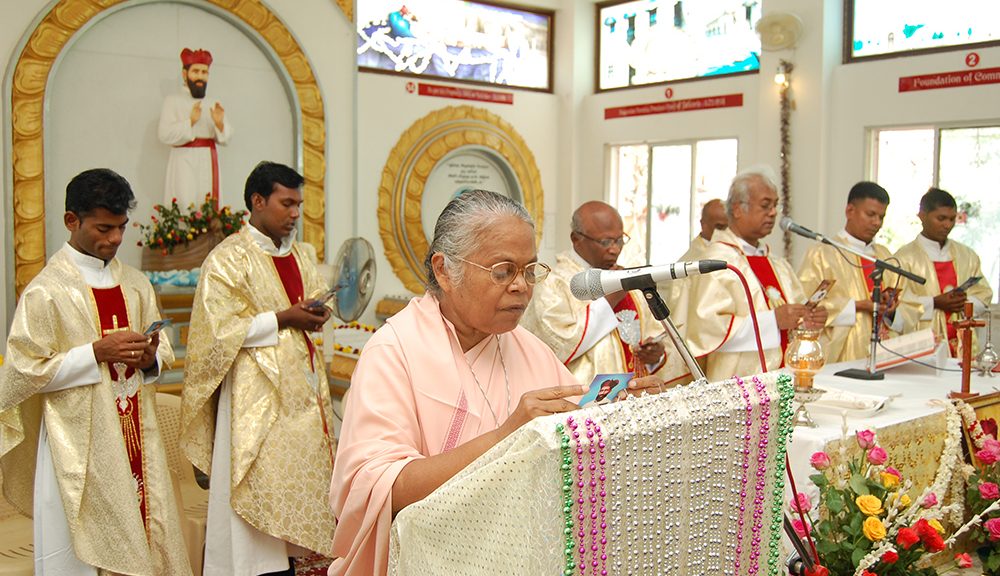 DECLARATION OF FR.AUGUSTINE PEREIRA AS A SERVANT OF GOD AND THE SOLEMN CELEBRATION OF THE FINAL DIOCESAN INVESTIGATION FOR HIS BLESSEDHOOD
The announcement of our founder Fr Augustine Pereira the Servant of God and the beginning of the preparatory work leading to the status as Blessed were held on 21.10.2017 at St Joseph's cathedral, Dindigul presided over by Madurai Archbishop Anthony Pappusamy.
On 10.12.2018, the solemn celebration for announcing the final sitting of the Diocesan investigation towards BLESSEDHOOD of Servant of God, Fr Augustine Pereira was held in N Panjampatti parish. The Mass was celebrated by Archbishop of Madurai, Bishop of Dindigul, Bishop of Sivagangai, former bishops Chinnappa, Remigius, Jude Paulraj and priests of Dindigul Diocese.