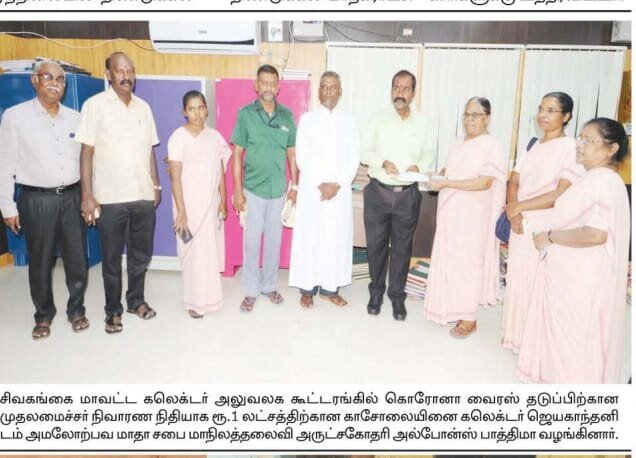 Covid – 19 Pandemic has created an unusual circumstance in the world history. The whole world is currently struggling not only with health crisis but also poor economy and poverty including our nation.
In order to contain the spread of Corona virus, the Tamilnadu Government announced state-wide lockdown which put the daily wage earnests and the poor in trouble.
All over Tamilnadu several people from various fields are donating for the relief of poverty. Our sisters of Sivagangai province (CIC) wanted to be a part of such good work.
Witnessing the struggle of people such as Srilangan refugees, Gypsies, differently abled, Cobblers, Scavengers, Lepers, Widows, AIDS patients, Poor Formers etc….. in their locality for daily bread, the sisters of the Province extended their helping hand by providing food provisions (rice, dhal, grocery etc) and identified themselves with the suffering of the poor and the needy.
Though not in front line reminded of the works of Jesus "Truly I say to you, as you did it to one of the least of these my brothers, you did it to me" (Matt 25:40). The sisters were indeed glad to do a small Charity to their neighbours.