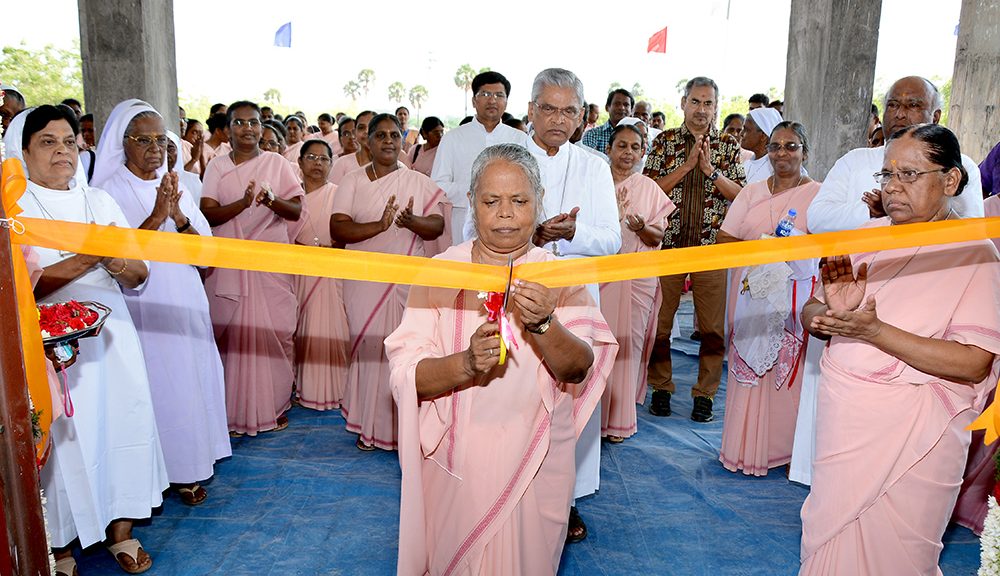 The works he does are great and unfathomable, and his marvels cannot be counted. (Job 9:10)
In view of eradicating illiteracy and developing personality of the young women, the first seed sown has been "Morning Star Arts and Science College for Women". It is in Kamuthi Parish, which is in Sivagangai Diocese that is well known for the Saint cum Asian evangelizer St John de Britto.
Women who have no education are a barren land: Weeds may grow in it!
Good children may not be cultivated.
In the light of the idea of Bharathidhasan that Literate women are like well-prepared land, only education of women will uplift a society. In today's context, even though we may grow in many fields, the bar of rural women's education needs to be raised. Hence, in view of bettering women's standard of living, our Morning Star College came up in Pasumpon, Kamuthi which is in the underdeveloped district of Ramanathapuram.
On 15.09.2016, Bishop of Sivagangai Most Rev Susaimanickam blessed and laid the foundation stone for our Morning Star College. On 26.04.2017 the ground floor was blessed by him. Because of the boundless mercy of God, in the academic year 2018-2019, we got the approval for the college on 13.07.2018.