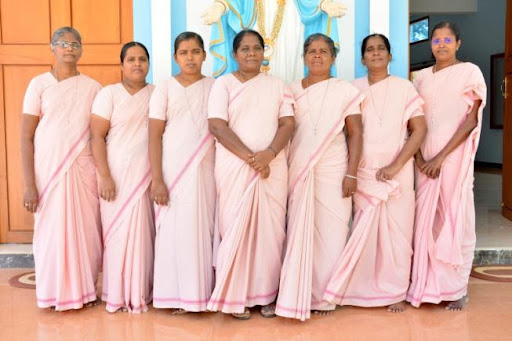 On 07.07.2021 the 8th Province chapter was held at Sivagangai – Larmey province. Our former Bishop the Most Rev.Dr.Susaimanickam celebrated Mass before beginning the chapter and our Superior General Rev.Sr.Pushpa Ranjitham animated the Province chapter. During this chapter the new administrative group was elected. It is as follows
1. Sr.Leema Rose – Provincial
2. Sr.Juliet Thavamani Devi – Vice Provincial
3. Srs.Dhanamary,
4. Antoniammal Arockiam,
5. Amalorpavam Arockiam
Chapter Planning Programme :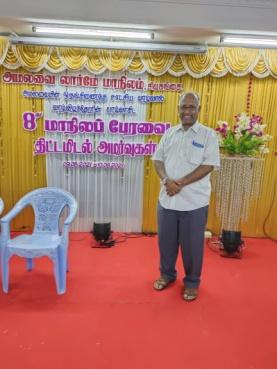 The 8th Province Chapter Planning Sessions were held on 09.08.2021 and 10.08.2021. On 09.08.2021 the previous administrative group submitted the Five Years Report (2016 to 2021). On 10.08.2021, Planning for four years mission was held and it was led by Rev. Fr. Aloysius Irudayam S.J.
Orientation Program :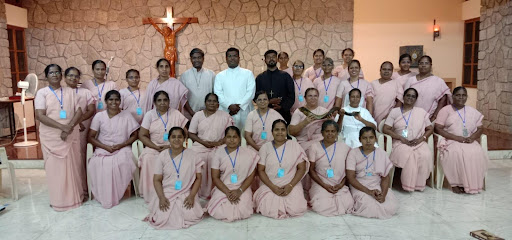 The recollection was held on 13.08.2021 at Madurai-Pillar for the General and Province Team. It was led by Fr.Chezhiyan, Fr.Jacop and Bro.Joshua.
The orientation programme was conducted by Fr.Jerry S.J for the administrative team on 14.8.2021 and 15.8.2021.
Golden Jubilee of Sr. Alphonse Fatima :
The Golden Jubilee of Rev. Sr. Alphonse Fatima, the Provincial was celebrated at Sivagangai Provincialate on 30.04.2021